Employers' Frequently Asked Questions
Our Guarantee: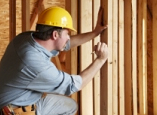 To ensure our clients' satisfaction with our temporary employees, we offer this guarantee. If you are not satisfied with the performance of any person we send you, please notify us within two hours and we will replace that employee immediately and you will not be charged for the unsatisfactory employee.
We've assembled a list of some of the most commonly asked questions related to working with Aspire Staffing. For more information, or if you have additional questions, please contact us.
---
Employers' FAQs:
Q: Why should I use temporary employees for my business?
A: Over 90% of businesses in America use temporary employees for a number of reasons. Some reasons include illness, vacation, maternity leave, workload peaks, or eliminating the costly hassle of recruiting, interviewing & hiring employees. Aspire Staffing can be a cost-effective alternative for your business.
Q: Why should I choose a local company instead of a national firm?
A: Large national firms simply do not have the deep community ties or long term local experience that we have. Our owners are on-site & dedicated to providing high quality staffing solutions. We take pride in being a local staffing firm with an in-depth knowledge of the Middle Tennessee area. We always strive to exceed your expectations.
Q: What services does Aspire Staffing offer?
A: Aspire Staffing offers a comprehensive range of flexible staffing & placement options to help our clients maximize productivity while controlling costs. We offer temporary employment, temp-to-hire positions, direct hire positions & a host of value-added services. Click Here For More Info.
Q: How much notice do you need to fill a request for a temporary employee?
A: At Aspire Staffing, we can fill many same day requests in less than an hour. Temp-to-hire & Direct Hire positions require a more extensive search & the length of time will vary based on the specific requirements of the position. We will always keep you posted on the status of your order.
Q: What are your bill rates?
A: Our bill rates vary according to employee skills & experience required. A specific rate will be discussed upon concluding a review of your needs.
Q: What does your bill rate include?
A: The hourly rate billed to our clients includes the employee's wage & all employer costs. This includes State & Federal taxes, Social Security, Medicare, State & Federal Unemployment & Workers' Compensation. If a client chooses our Direct Hire option, our client will be responsible for paying the employee & will pay us a one time direct hire fee.
Q: Do you perform background checks on your employees?
A: Aspire Staffing checks references on every employee before they begin work at our client job site. We can also conduct drug testing & employment verifications as well as credit history & DMV checks. These checks can be as in depth as required.