Value Added Services
Helping Your Company Fulfill Vital Roles
The fact is almost every business in the U.S. relies on staffing firms. Aspire Staffing is perfectly situated to help your company fulfill vital roles during periods of vacation, maternity leave, or large workloads. Aspire saves you the hassle of recruiting, interviewing and hiring new employees. Our services gain even more value during periods of economic uncertainty, or for companies needing to keep operating costs down while still maintaining productivity.
---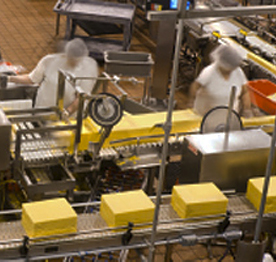 We Offer a Wide Range of Value-Added Services:
• Clients are welcome to conduct interviews with potential employees in our office
• We have a bilingual staffing coordinator in our office
• If requested, we'll deliver employee paychecks to your job site
• We assume all FICA, FUTA & SUTA tax liability
• We assume Workers' Compensation Liability
• We can deliver employees to your job site
• We offer a satisfaction guarantee
• 24/7 availability for our clients
• Automated database
• Quality control program
Human Resources Services:
• EEOC regulations compliance
• Recruiting
• Interviewing
• Hiring
• Terminating
• Unemployment benefits
• Payroll solutions
• Skills evaluations tests
• Drug testing & background checks
---
We Custom Tailor Our Services to Fit Your Particular Needs
Aspire Staffing is a Portland, TN owned and operating company, which allows us to provide personalized service to our clients. We'll invest the time necessary to fully understand each of our client's needs and the type of employees they need.
With Aspire Staffing, we can custom tailor our services to fit your particular needs. We believe in being honest and up front with each of our clients. Our clients' will never incur any "hidden" costs related to our associates. You will be charged only for the actual hours our employee works at your firm.