About Aspire Staffing
Aspire Staffing Saves You the Hassle of Recruiting, Interviewing & Hiring New Employees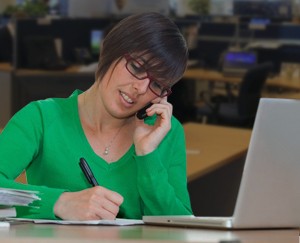 The fact is almost every business in the U.S. relies on staffing firms. Aspire Staffing Services is perfectly situated to help your company fulfill vital roles during periods of vacation, maternity leave, or large workloads. Aspire saves you the hassle of recruiting, interviewing and hiring new employees. Our services gain even more value during periods of economic uncertainty, or for companies needing to keep operating costs down while still maintaining productivity.
Did You Know?
---
• 1 million new jobs have been created by staffing companies over the last 5 years
• 2.9 million people per day are employed by staffing companies
• 79% of temporary employees work full time
• 90% of companies use staffing services
• 72% of temporary employees go on to accept permanent positions
---
Your company will benefit from the flexible employment options we provide. As a local staffing firm, Aspire Staffing has an in-depth knowledge of the local Middle Tennessee area and takes great pride in our deep community ties and long-term local experience. Our goal is to treat all of our staffing associates with the respect and professionalism they deserve, as well as provide the most qualified staffing solutions for any business. With more than 85 years of combined experience in the staffing industry, our goal is to extend quality service to our clients at cost-effective rates. Contact us today to discuss in detail what we can do for you!
Services We Offer:
Temporary Placement
We provide temporary personnel for a wide variety of positions such as clerical and industrial work. These workers are available for a minimum of four hours or more. You are billed on an hourly basis at competitive rates. This is the solution for your work overloads, short-term projects, vacations or unplanned absences. You can work with these employees as long as you need them.
Temp-to-Hire
Our temp-to-hire service enables clients to evaluate a candidate's performance before making an offer of permanent employment. We keep the employee on our payroll for a predetermined evaluation period. After the evaluation period, if you decide to hire the employee, you pay no additional fee. Using this service will save you time and reduce costs.
Direct Hire
Aspire's Direct Hire division provides employers with qualified applicants seeking full-time employment. We understand that our role is to save you time and money in the recruitment process, so we will present only the most qualified candidates to you. Clients are only invoiced when a suitable candidate is identified and hired. Our direct hire option saves you time and money. No need to go through the hassle of placing ads to recruit. We will work with you to make a perfect match.
Payroll Services
As a client, you may wish to place employees on our payroll. This is a valuable option as it releases you from paying workers' compensation, payroll taxes and other benefits. This makes processing your payroll easy. You may find an applicant on your own but don't want to immediately put them on your payroll. Use Aspire Staffing to handle their payroll needs until you are ready to hire them.