Employees' Frequently Asked Questions
Employees' Frequently Asked Questions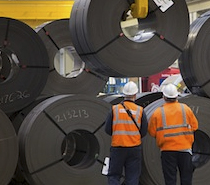 On this page, we've compiled a list of questions asked by our associates and potential associates. At Aspire Staffing, we are committed to helping you find a position where your particular skills will be appreciated and where you will find greater enjoyment in going to work each day. If you don't find the answer you're looking for, please contact us.
---
Q: Is there a fee for job seekers to use Aspire Staffing?
A: No, there is never a fee for you to find employment through Aspire Staffing Services. No matter what kind of position you are looking for, you do not have to pay anything for us to find a job for you.
Q: How & when do I get paid?
A: Prior to accepting an assignment, we will tell you the hourly wage the position pays. You have the choice of being paid daily or weekly. You can pick your check up at our office or you can sign up for our direct deposit services. We deliver weekly paychecks to some job locations.
Q: Who is my employer?
A: When you accept an assignment from us, you are considered one of our employees. As such, Aspire Staffing will handle all related employee benefits.
Q: What areas of Tennessee do you cover?
A: Aspire Staffing is based in Portland Tennessee. We serve the Middle Tennessee area.
Q: Does Aspire Staffing offer permanent jobs?
A: Yes. Contact us for more information on what positions are currently available.
Q: When can I apply for work with Aspire Staffing?
A: We take applications Monday - Friday from 8:00 AM - 2:00PM.
Q: Can I fax a resume?
A: Yes, please fax your resume to 615-361-4357.
Q: What type of ID do I need to bring with me when I come in to complete an application?
A: You will need to bring two forms of ID. One must be a photo ID (for example, a driver's license or military ID). The other must show your eligibility to work in the U.S. (for example, a social security card or birth certificate.) For other acceptable forms of ID call a Aspire representative.
Q: How old do I have to be to apply for work with Aspire?
A: You must be at least 18 years old.
Q: Will my skills be tested?
A: To ensure that you are the right candidate for the demands of a specific job, we may assess your skills & characteristics in order to place you in an environment in which you will be successful.
Q: What type companies use Aspire Staffing?
A: Aspire works with all size companies, from small independent companies to large national corporations.
Q: How long will it take to place me in a position?
A: It depends on the needs of our clients as well as your skills, availability & flexibility. Some applicants are offered assignments immediately.
Q: Where is Aspire located?
A: 804 North Broadway, Portland, TN 37148
Q: How often do I need to call in my availability?
A: We recommend that you call in at least two times a week to let us know about your availability.
Q: If I have a problem on an assignment, who do I talk to about it?
A: Please call your Aspire Staffing office to share any concerns you have.